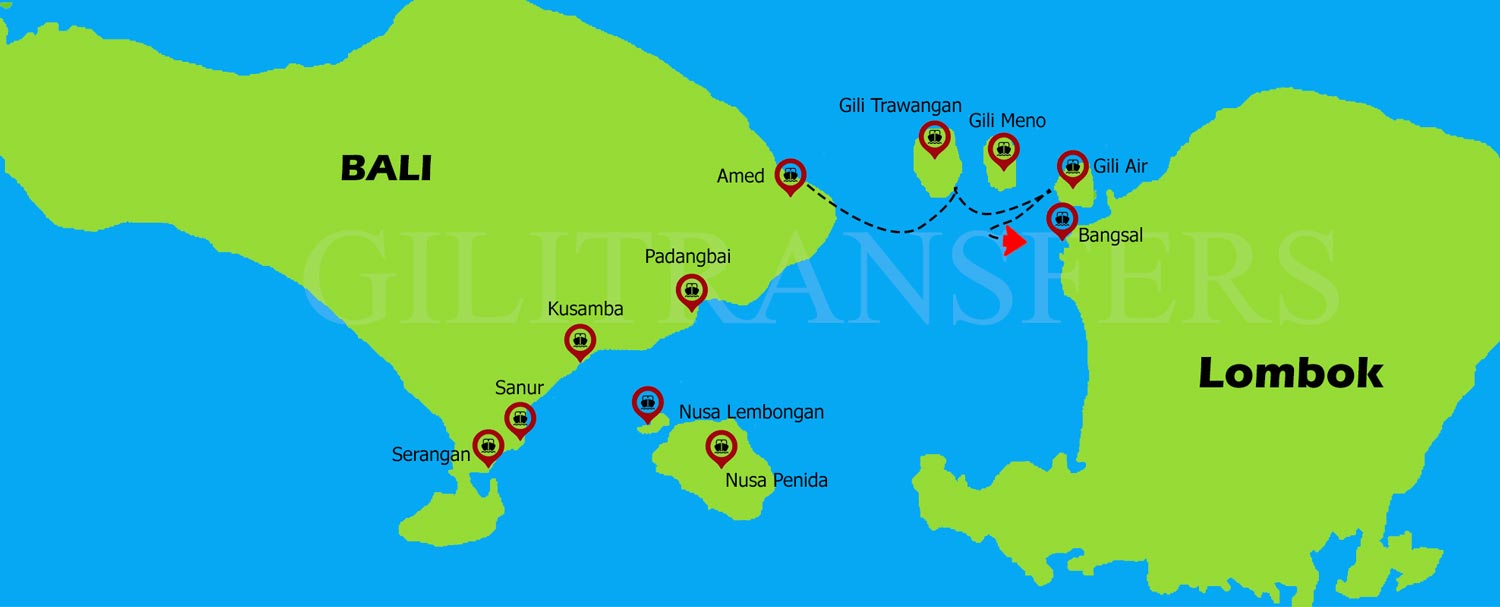 Amed to Gili Island and Lombok
Amed is one of the villages in Karangasem Regency on the east coast of Bali. Amed is famous as a village that produces sea salt that is traditionally processed. Besides, Amed is also famous for its natural beauty under the sea. Many travelers visit Amed for diving or snorkeling. 
Amed is also suitable for travelers who don't like the crowded atmosphere like in Kuta, Sanur and surrounding areas. Especially during peak season, the East of Bali will certainly become crowded with travelers. Amed can be the best option for you, enjoying the beauty of the sea and the underwater world which is no less exotic than other Bali areas.
However, Amed is located quite far from the center of Bali. Around 96 km from Bali Airport or 3 hours at the wheel. There is no public transportation other than a taxi or rented car with high cost. Besides being famous for its natural beauty, Amed is also one of the favorite routes to reach Gili and Lombok. 
Compared to other ports, the transfer from Amed to Gili Trawangan is the fastest. From Padangbai, you will take about 2 to 3 hours from Bali to Gili, but from Amed to Gili Trawangan, Gili Air and Bangsal only take about 1 - 1.5 hours depending on the weather. For now, the one and only boat that serves sea transfer from Amed to Gili Trawangan and Lombok is Freebird Express. 
As well as the departure from another port, fast boats from Amed to Gili Trawangan also provide free shuttle service for their customers. But, they only provide a free shuttle for Karangasem area. If your hotel is located outside of the free shuttle area, an additional price may apply depending on your hotel location. Please contact us if you need transport to get to Amed port. We can arrange a private shuttle for you at an additional price.
Why Book With Gilitransfers.com ?