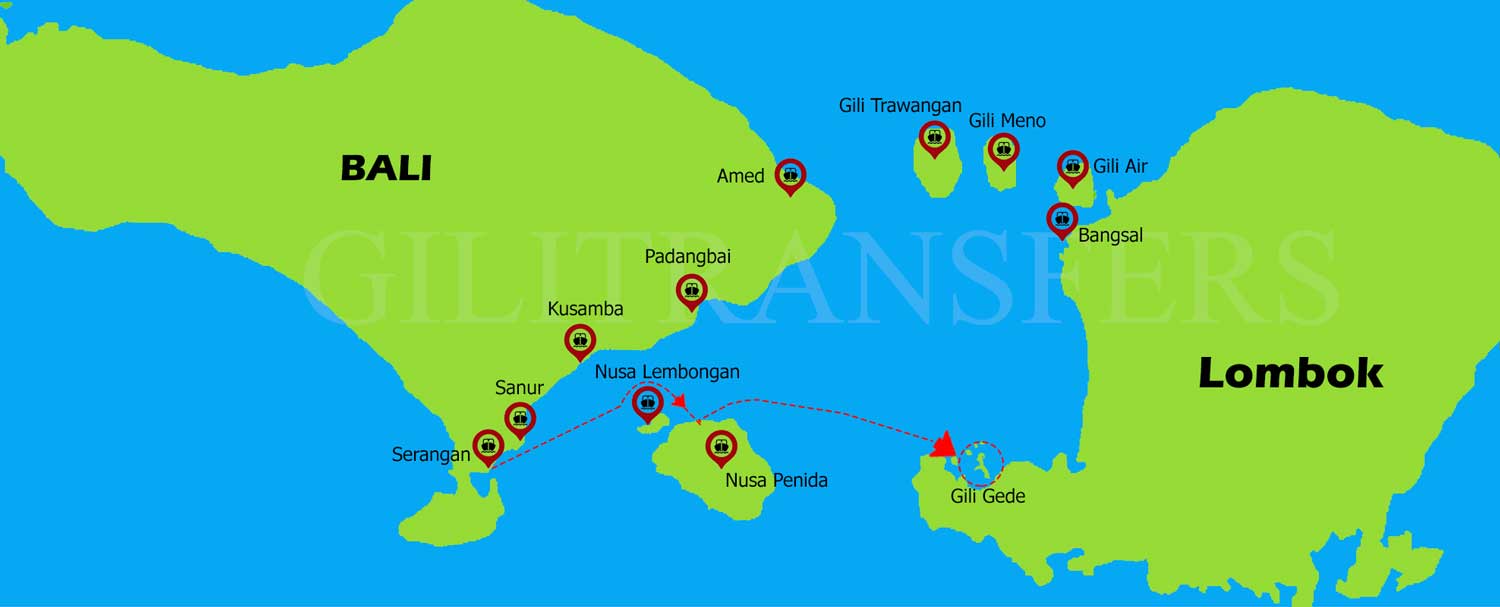 Bali to Gili Gede
Gili Gede is one of the small islands in South Lombok. Gili Gede is not a part of the Gili Islands due to Gili Islands are located in West Lombok. Gili Gede also is not as famous as Gili Trawangan or other Gilis of the Gili Islands. However, the beauty of Gili Gede can't be underrated. 
Gili Gede has clear water, so many travelers do snorkeling or diving. The atmosphere of Gili Gede is also not as busy as Gili Islands because Gili Gede is arguably a new tourist destination in Lombok. A fast boat operator who serves a route from Bali to Gili Gede is still limited. For crossing from Bali to Gili Gede, we only can use the one and only Gili Getaway, a fast boat operator that serves a route from Serangan to Gili Gede. 
Starting from April 2023, Gili Getaway will serve transfer from Bali to Gili Gede via Nusa Penida on Mondays and Fridays.  There will be connections to Bali, Nusa Penida, Gili Trawangan, Gili Air, Lombok/Bangsal, and Gili Gede through this route.
How to reach the harbor in Bali
A ticket for a fast boat from Bali normally includes free pickup / drop off service between the passenger's hotel and the harbor for the hotels in most tourist areas, so passengers do not have to worry about transportation. Just inform the ticketing agent / fast boat company before departure to make the shuttle arrangement easier. Besides, we can arrange a private shuttle with an additional fee. This private shuttle will pick you up at your hotel directly.
Why Book With Gilitransfers.com ?