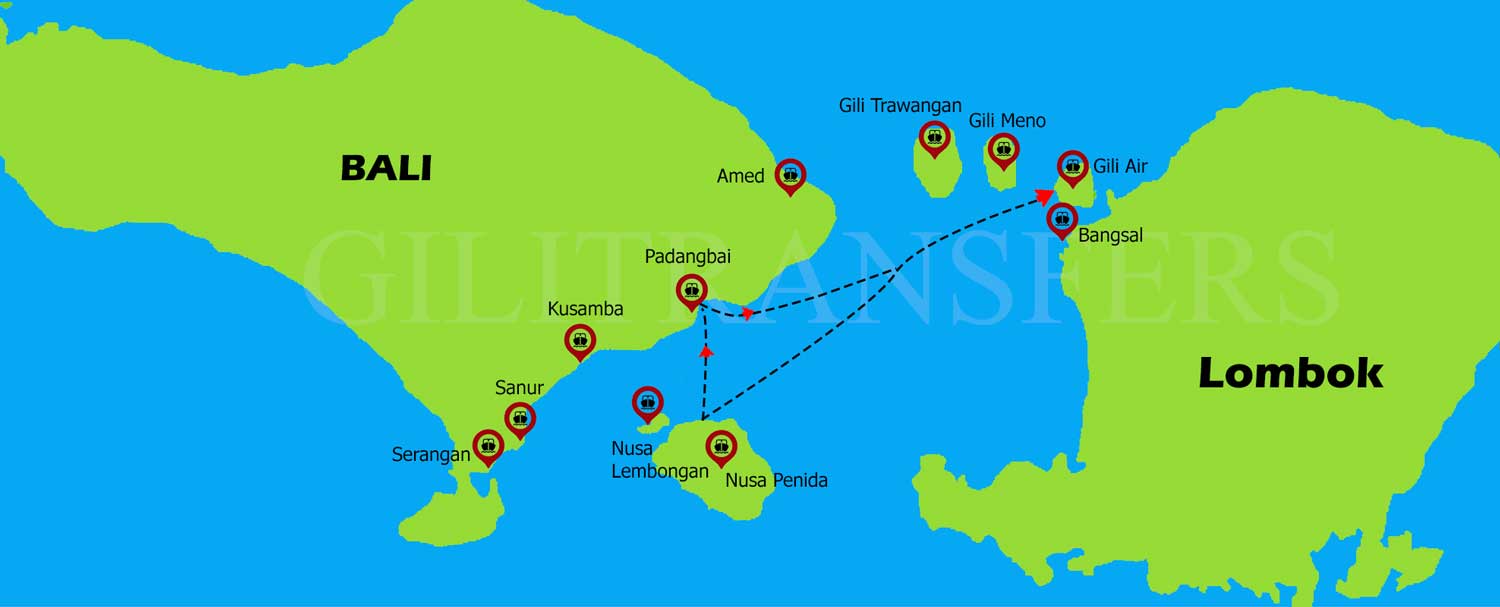 Nusa Penida to Gili Air
Gili Air is one of the tourist destinations in Lombok that many local and foreign tourists visit. Gili Air offers a variety of natural beauty both on land and at sea. Gili Air is also famous for its serenity. Many couples vacation to Gili Air for their honeymoon.
Access to Gili Air is now easy. Almost all fast boats from Bali also stop at Gili Air. Also, a new route will be very convenient for you: the fast boat leaving Nusa Penida straight to Gili Air. Yup, you can depart from Nusa Penida to Gili Air nowadays. There are several boats serving this route, The following are some of them:
Semaya One
Starfish Fast Cruise
Golden Queen Fast Boat
How to reach the harbor in Nusa Penida
Free shuttle service is not included in a ticket for the fast boat from Nusa Penida. You can use the transfer service from the hotel, some hotels provide this service for free or at an additional price. Please contact us if you need transport during your vacation in Penida or to get to the harbor from hotels in Penida. We can arrange a private shuttle for you at an additional price.
Why Book With Gilitransfers.com ?