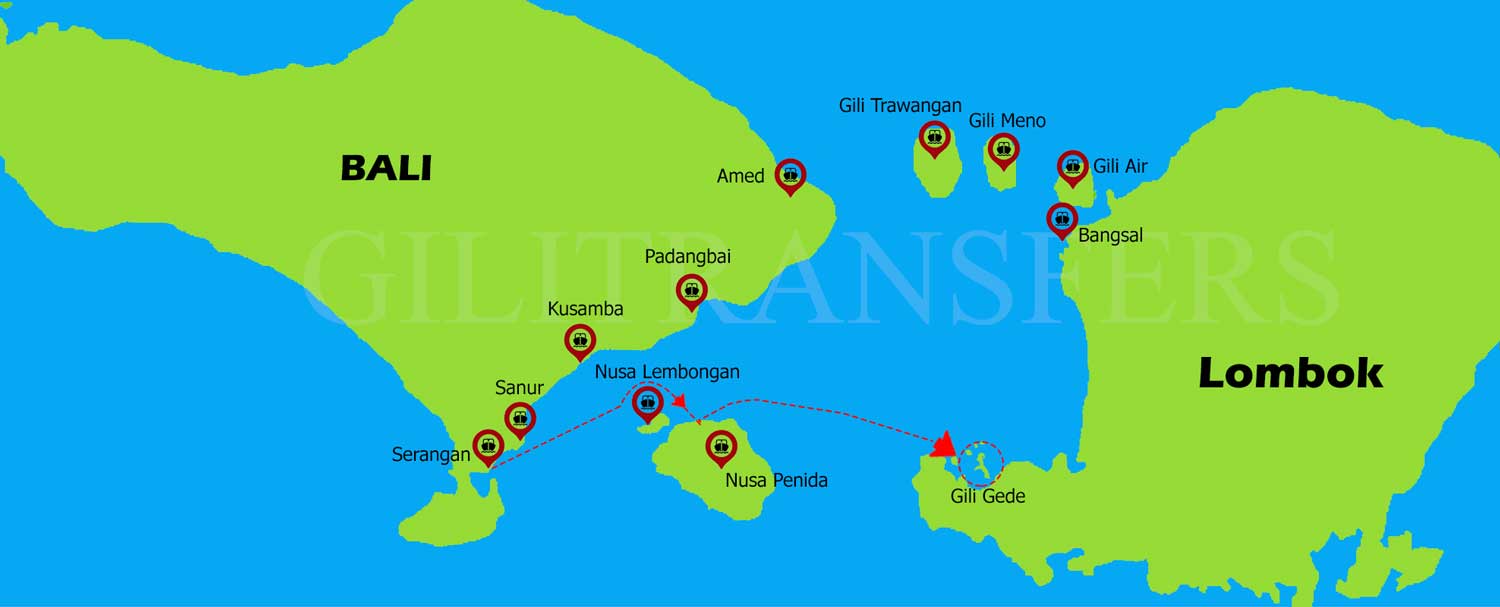 Nusa Penida to Gili Gede
Gili Gede is one of the small islands in South Lombok. Gili Gede is not a part of Gili Island due to Gili Island is in North Lombok. Gili Gede is not as famous as Gili Trawangan or Gili Island. However, the beauty of Gili Gede is not inferior to Gili Island. Gili Gede has clear waters so it is perfect for snorkeling and diving. The atmosphere of Gili Gede is also not as busy as Gili Island because Gili Gede is arguably the new tourist destination in Lombok.
Fast boats that serve crossings to Gili Gede are still very limited. For crossings from Nusa Penida to Gili Gede, there is still one fast boat, Gili Getaway. The schedule for crossing from Bali to Gili Gede is still 1x a day, every Monday and Friday (starting in April). If you are bored on vacation to Gili Island or want to try a new atmosphere, then try to go to Gili Gede.
How to reach the harbor in Nusa Penida
Free shuttle service is not included in a ticket for the fast boat from Nusa Penida. You can use the transfer service from the hotel, some hotels provide this service for free or at an additional price. Please contact us if you need transport during your vacation in Penida or to get to the harbor from hotels in Penida. We can arrange a private shuttle for you at an additional price.
Why Book With Gilitransfers.com ?