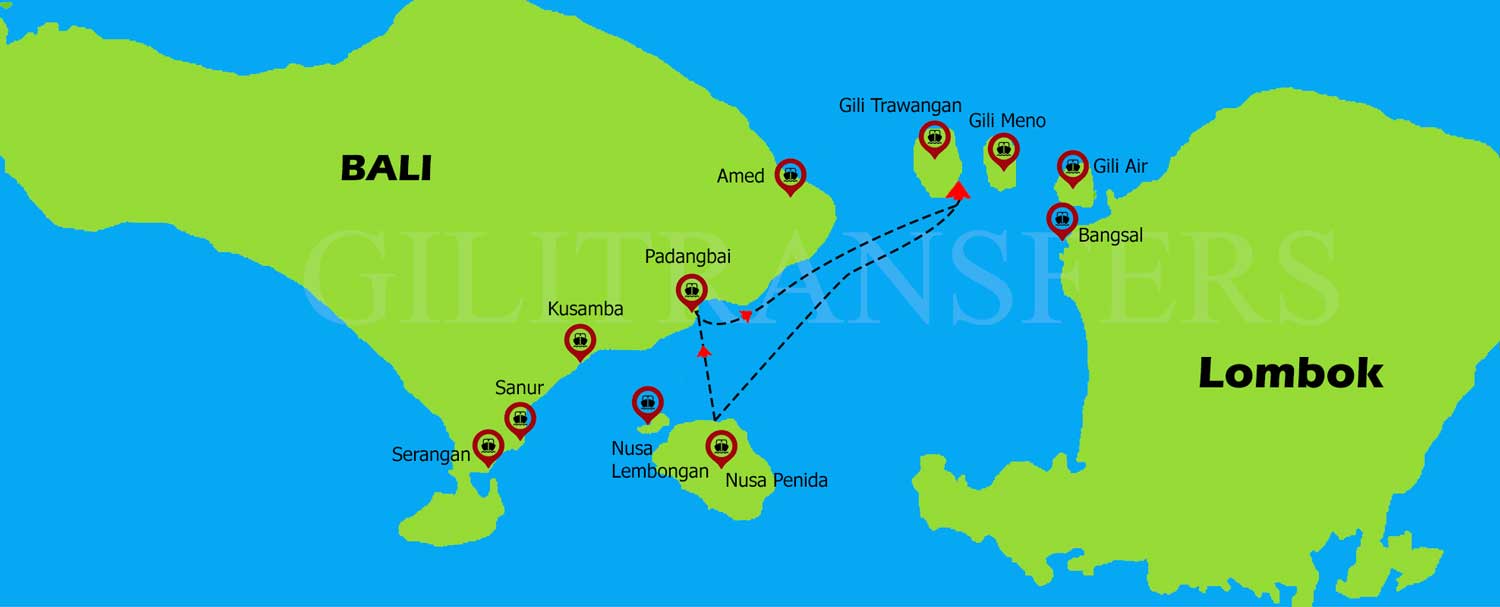 Nusa Penida to Gili Trawangan
Gili Trawangan is the most popular island of three islands in North Lombok also called Gili Island. Gili Trawangan is the farthest island from Lombok mainland. Like the other Gilis, there aren't vehicles in Gili Trawangan, the locals just use a bike and Cidomo as public transportation.
Even, locals and tourists are also often just on foot to reach hotels, restaurants, or other destinations in Gili Trawangan. It's become a charm for Gili Trawangan and other Gilis. Beside Snorkeling and Diving, the party has also become a favorite activity on Gili Island, therefore Gili Trawangan is also called Party Island.
We can reach Gili Trawangan from Bali mainland with a direct fast boat, or Lombok to Gili Trawangan with a flight to Lombok then continue with a local boat or fast boat. Then, how about the tourist in Nusa Penida who want to extend their holiday to Gili Trawangan?
Now, there are fast boats serving the route from Penida to Gili Trawangan. The transfer time from Nusa Penida to Gili Trawangan is around 2 hours depending on sea weather. The boat will stop for a moment at Padangbai Harbor to load another passenger and then directly go to Gili Island and Lombok.
Semaya One
Starfish Fast Cruise
Golden Queen Fast Boat
How to reach the harbor in Nusa Penida
Free shuttle service is not included in a ticket for the fast boat from Nusa Penida. You can use the transfer service from the hotel, some hotels provide this service for free or at an additional price. Please contact us if you need transport during your vacation in Penida or to get to the harbor from hotels in Penida. We can arrange a private shuttle for you at an additional price.
Why Book With Gilitransfers.com ?