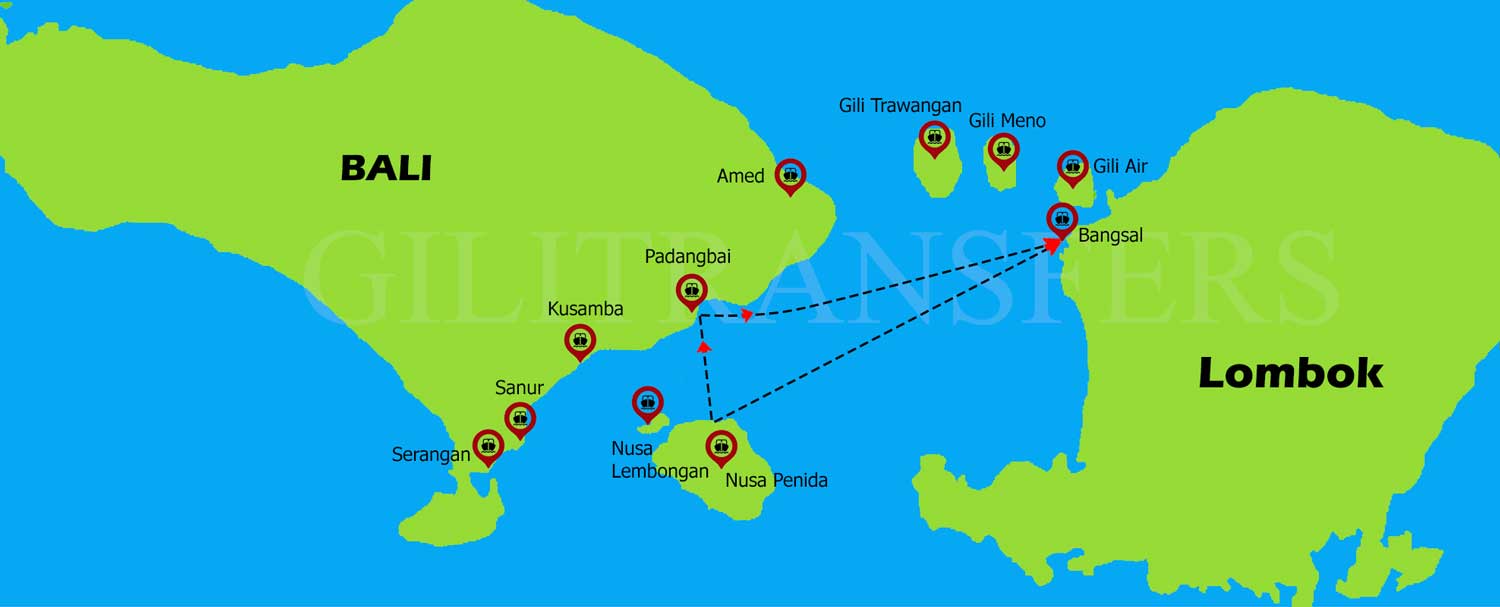 Nusa Penida to Lombok
Lombok island seems always to be a fascinating place to visit. Most tourists come from Bali using fast boats and flights. Did you know that currently there is a crossing from Penida? Directly! Yes, direct boats from Nusa Penida to Bangsal, Lombok, every day. This route will make it very easy for tourists who want to visit these two islands.
Fast Boat from Penida to Lombok
The fast boat from Penida to Lombok is made from fiber with a capacity of 40 to 100 seats. The main port of Fast Boat in Lombok is Bangsal port. All fast boats from Nusa Penida to Lombok make a stop at Bangsal harbor. Meanwhile from Nusa Penida, the boats will depart from Buyuk dan Kutampi
How to reach the harbor in Nusa Penida
Free shuttle service is not included in a ticket for the fast boat from Nusa Penida. You can use the transfer service from the hotel, some hotels provide this service for free or at an additional price. Please contact us if you need transport during your vacation in Penida or to get to the harbor from hotels in Penida. We can arrange a private shuttle for you at an additional price.

Why Book With Gilitransfers.com ?